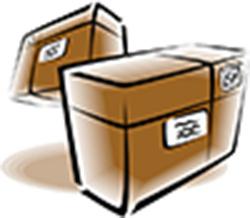 In this section, the researcher will find information regarding the shipping and kit request protocols for the NRG Oncology Biopecimen Bank at UCSF.
For additional information, please see the "Kits & Protocols" tab.
NRG Biospecimen Bank- San Francisco Kit Request Protocol
Step 1: Read through section 10 of study protocol. All protocols can be found at www.NRGOncology.org and www.ctsu.org.  NRG protocols are updated periodically, so please be sure you are using the current version.
Step 2: Please use the Kit Request Form to request kits and additional supplies. 
Step 3: FedEx will send you an email informing you that a shipment is on its way. If you do NOT receive an e‐mail from FedEx, please contact us at [email protected] 
Step 4: Once you are ready to send specimens back to the NRG Biospecimen Bank:
For Frozen Specimens: Please make sure to ship to our street address, ZIP code 94115.
Affix the prepaid return shipping label, the completed dry ice (UN1845) sticker and Biological Substance (UN3373) sticker, all included in your kit,to the outside ofthe box.
Pack enough dry ice so specimens do not thaw during transit – at least 5 pounds. The box should have more dry ice than specimens. Use a larger box or additional boxes if needed. The return FedEx label allows for up to 10lbs of dry ice.
Please ONLY ship frozen specimens Monday through Wednesday (Monday‐Tuesday for Canadian sites). Any weather‐related or other shipping delays may cause packages shipped on Thursday to arrive the following Monday thawed and unusable.
FedEx/UPS Courier address (all courier packages, including frozen specimens and slides/blocks)
NRG Biospecimen Bank- San Francisco
UCSF
2340 Sutter St. Rm. S341
San Francisco, CA 94115
Contact # 415.476.7864
For slides, blocks and punches: Use the above address (ZIP 94115) for FedEx/UPS orthe below address (ZIP 94143) for US Postal Service.
Do not wrap blocks in bubble wrap or gauze, but use a plastic bag, paper towel or block holder. We recommend Source Medical Products' block containers. 
Please pack slides securely. If you hear the slides shaking, they may break in transit. We recommend using Fisherbrand's Five Place Slide Mailer. Do not ship slides in slide flats- the slides will break! If you need some slide holders, please add it to your next kit request and we would be happy to send you some.
During spring and summer, please ship blocks and unstained slides on cold packs to prevent melting. 
(click image to enlarge)
US Postal Service mailing address 
(This address should only be used for USPS, not for FedEx,UPS etc. Please do NOT send frozen specimen by USPS. We discourage the use of USPS due to it's lack of proper tracking)
NRG Biospecimen Bank- San Francisco
UCSF Dept of Radiation Oncology- Box 1800
2340 Sutter St. Rm. S341
San Francisco, CA 94143
Kits and Shipping FAQ's:
1) Who pays for shipping?
The NRG Biospecimen Bank pays to ship specimen collection kits to your site via FedEx Ground and will provide institutions within the US one pre‐paid FedEx return label per case for you to send frozen specimens back to us in each kit. We are unable to provide ladditional abels for single timepoints or follow up specimens.
Sites outside the US can request a single‐use account number and reference number to use for each batch shipment of frozen specimens. Any site that uses our account number without a reference number provided by us will be billed for their shipment.
Note: NRG does not pay for routine ambient‐temperature shipments of pathology materials (slides, blocks, punches) unless specifically stated otherwise in the protocol. This is considered part of the general case reimbursement.
2) I just need a return shipping label. What do I do?
E‐mail [email protected] to request a shipping label for frozen specimens, and include your FedEx shipping address and phone number. Include what studies you are shipping. We can only provide labels for batch shipments that include at least one new case (pre-treatment sample)
3) If I need to send something ASAP, can I use the NRG FedEx account number?
NO. We do not give out our FedEx account number. However, you can e‐mail the NRG Biospecimen Bank at [email protected] before 10am PST, and ask to have a shipping label e‐mailed to you that day; see question 2 above for details.
Please do not use the "bill to recipient" option when shipping to us, we will have to bill back to you if this happens. Request an airbill from us by 10am PST and we will get it to you within 24 hours . 
4) Can our institution get a block/slide back?
Return requests will be reviewed on a case‐by‐case basis. For all patients who consented to banking or if the material is required as per the protocol we will first punch the blocks if enough tumor tissue exists and the protocol provides this option. H&E slides must remain at the bank.
Please download and fill out our return request form (link) and email it to us at [email protected]
5) I received blood kits that are missing the blood draw tubes. Was this intentional?
YES. Since blood draw tubes have an expiration date we no longer provide them in kits unless specified in the protocol.  Blood draw tubes provided by NRG Bank in San Francisco can only be used for the trials they support. Do not use them for other clinical trials or other NRG trials.